Dr. Brad W. Eckhardt, DDS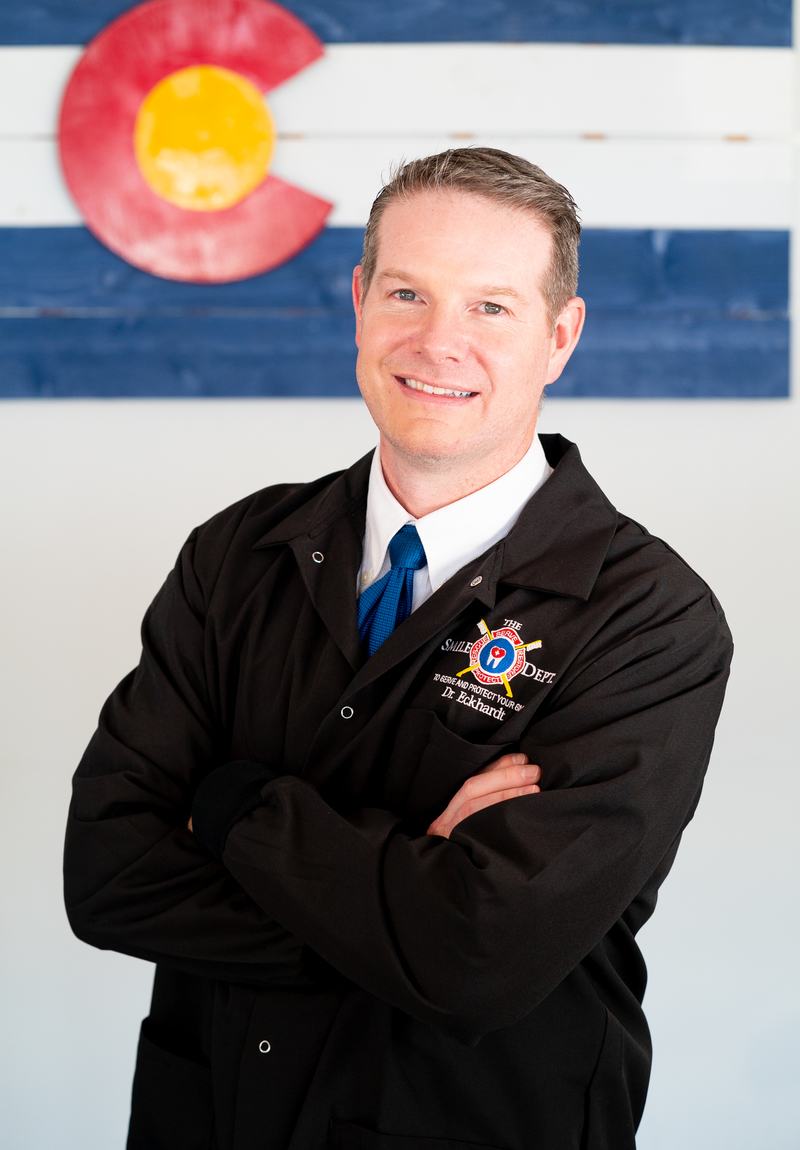 Dr. Brad Eckhardt earned a Bachelor of Arts degree in Psychology and Zoology before attending dental school at the University of Michigan (ranked #1 dental school in the world in 2018), from which he graduated in 2006. Dr. Eckhardt continues his education regularly to stay at the forefront of the dental field, and has received advanced training in a number of areas, including implant dentistry, cosmetic dentistry, orthodontics, CEREC same-day dentistry, BOTOX® and dermal fillers. He has practiced in the Greeley area for over 12 years.
Dr. Eckhardt is a member of a number of professional dental organizations, including:
American Dental Association
Larimer County Dental Society
American Academy of Facial Esthetics
As a dentist, he is committed to educating patients about oral health and wellness and to providing quality dental care that will improve his patients' physical, social and mental well-being. He served as the University of Colorado Faculty Dental Student Mentor and he was recognized as the Top Dentist in the area from 2012 to 2018.
Dr. Eckhardt is married and has three sons. He can often be found enjoying the Colorado outdoors, camping, mountain biking, running, skiing and hiking.
---
Dr. Alice Isom, DDS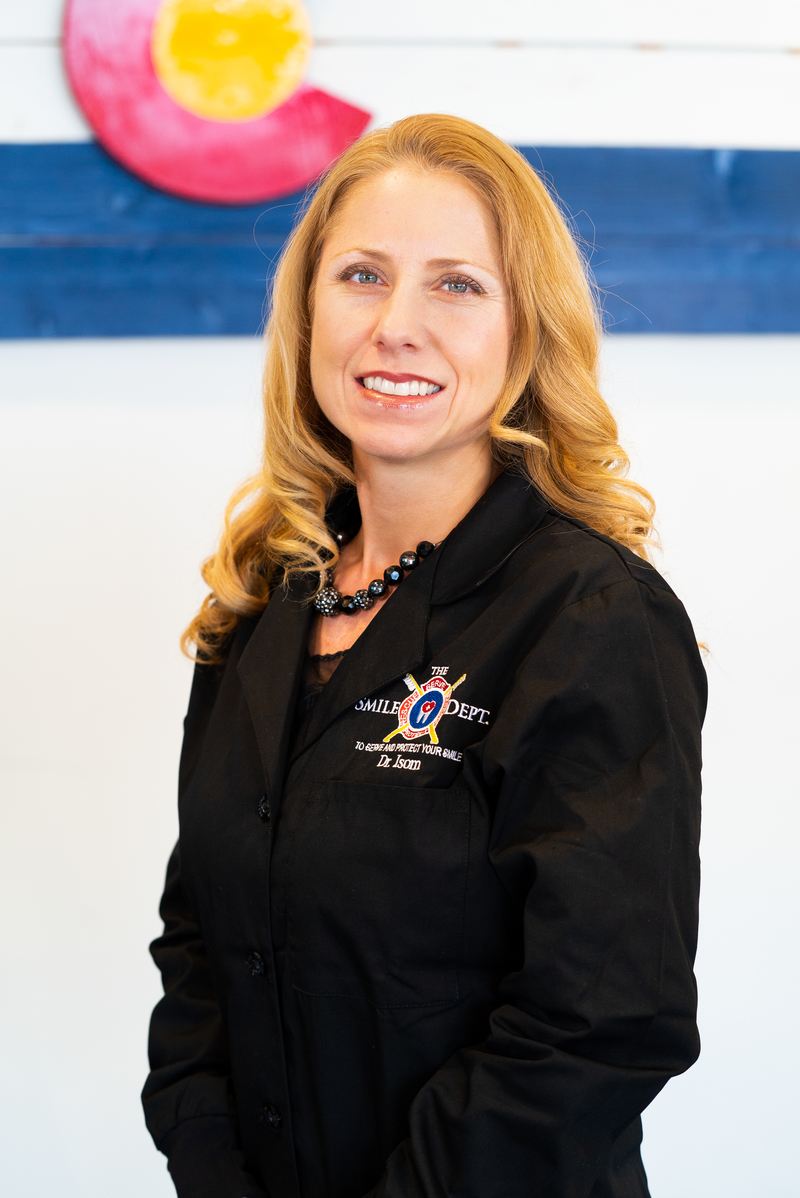 Dr. Alice Isom was born in Switzerland and moved to Atlanta, GA, with her family when she was 2 years old. Upon her high school graduation, she received a full soccer scholarship to the University of Central Florida, where she also completed her Bachelor of Science degree in Biology.
She attended dental school at Nova Southeastern University in Fort Lauderdale, FL, and graduated in 2006 with a degree in Dental Medicine. She completes continuing education courses every year in order to stay up-to-date with advances in the dental field.
Dr. Isom is a member of the Christian Dental Society and has traveled twice to Haiti and once to Brazil on Dental Mission trips to serve those unable to receive dental care.
Dr. Isom practiced dentistry in the same group practice in north Miami Beach, FL, for 11 years before moving to northern Colorado in 2017 to be closer to family. She has enjoyed practicing solely at The Smile Department ever since moving to Colorado.
She is happily married and a mother of 4 children who understands empathy, compassion and building a trustful relationship with her patients. Dr. Isom offers her patients the highest standard of quality dental health care available and in the most caring and efficient manner. She always strives to keep the workplace a positive atmosphere where the patient's needs come first.
When not at work, Dr. Isom enjoys spending time with her family and doing anything outdoors. Her hobbies include, traveling, photography, and triathlon training.
---
Dr. Brittany S. Roeder, DDS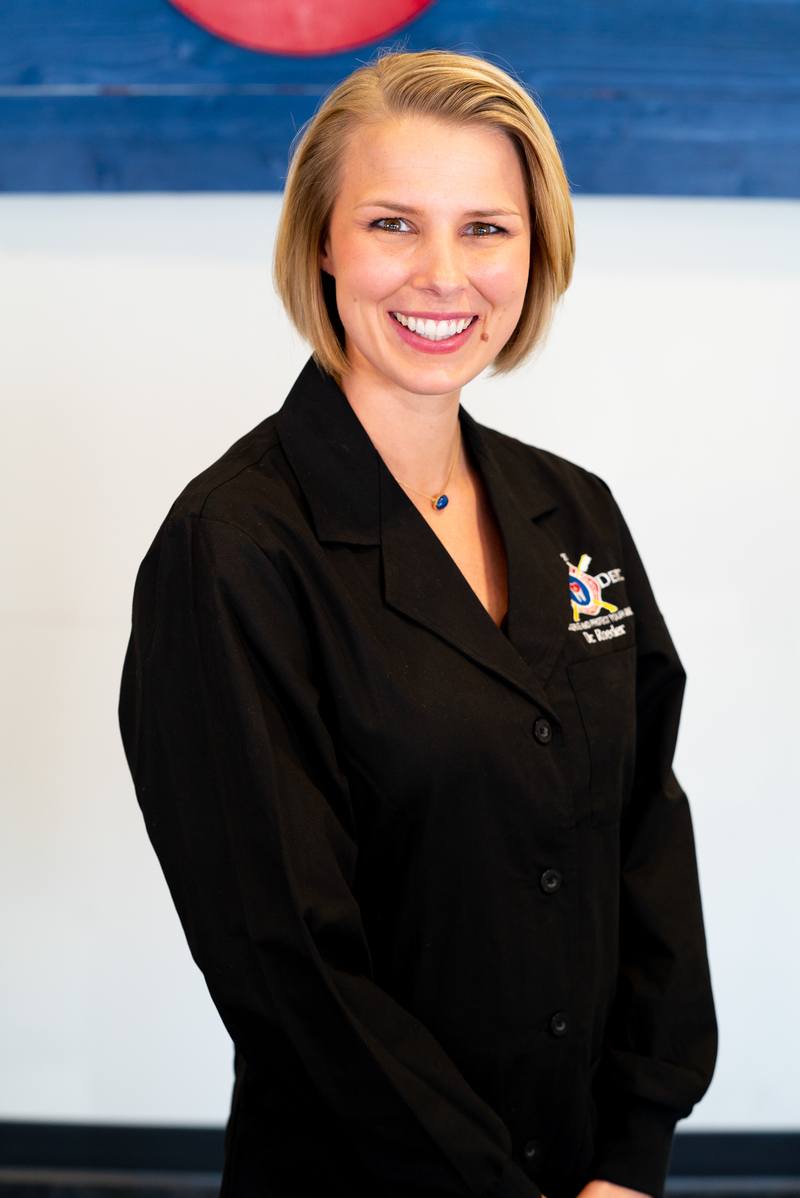 Dr. Brittany Roeder completed her Bachelors degree in chemistry at the University of Iowa in 2009. She then attended dental school at the University of Iowa, graduating with her Doctor of Dental Surgery degree in 2013. She continues to expand her knowledge by routinely attending dental lectures and conferences throughout the year.
Following her graduation in 2013, she moved to Alaska to seek new experiences and work for the Indian Health Service. In addition to completing dental care at the Health Center in Fairbanks, she also traveled to remote native villages via bush plane to provide treatment for those who do not have access to routine care. In this environment, Dr. Roeder learned the value of trust and respect within small communities. Her dedication in the field was recognized in 2016, when she was promoted to Dental Rural Services Coordinator, a position in which she was responsible for organizing and scheduling a team of 15 dentists and hygienists to visit 24 villages in Interior Alaska.
In 2017, Dr. Roeder moved to Colorado to be closer to family, and has been providing care in the Greeley area since that time. She is a member of the American Dental Association and the Colorado Dental Association.
As a dentist, Dr. Roeder is committed to adapting to each patient's needs in order to ensure their comfort while in the dental clinic. She states, "It is important to build relationships and trust so that the best care can be given."
Dr. Roeder and her husband, Joe, are the proud parents of a 2-year-old son, Perry, and an 8-week-old daughter, Sophie. Her hobbies include baking, running and hiking with her family.
---
Dr. Michael Rusch, DDS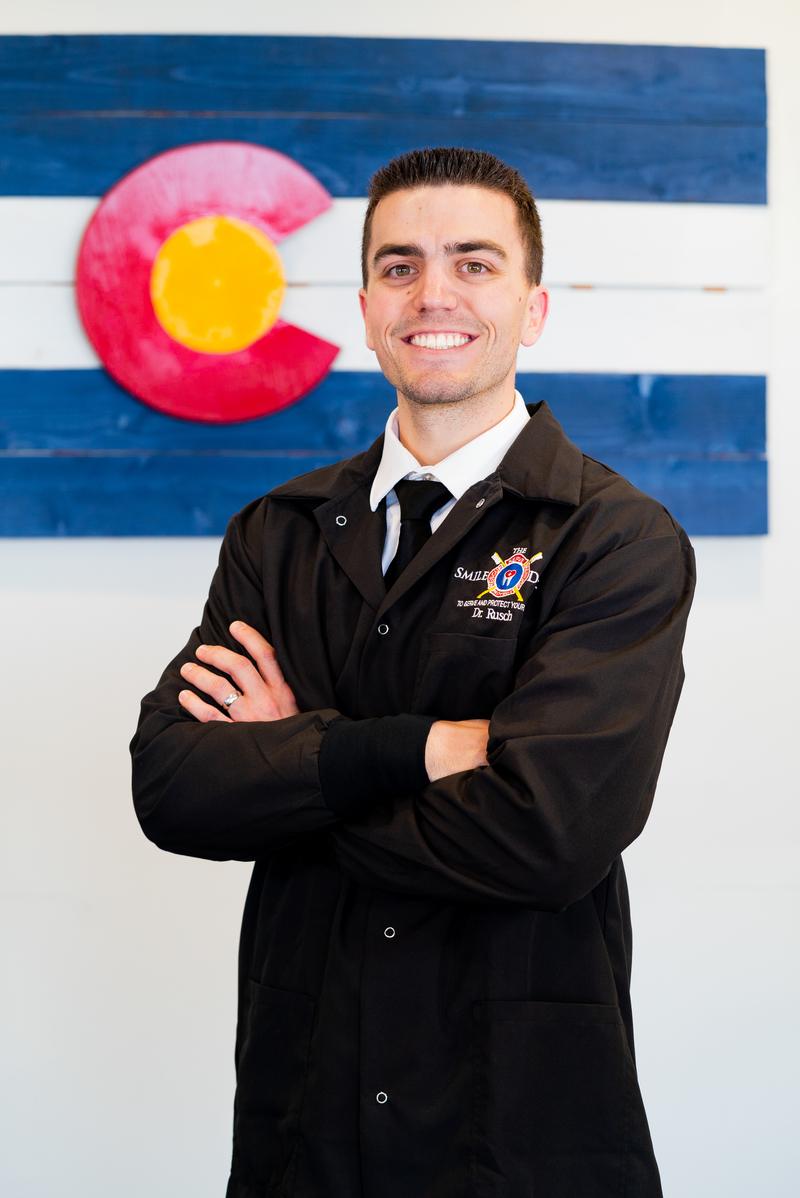 Dr. Michael Rusch was born and raised in Greeley, Colorado. Ever since he was in 8th grade, he knew he wanted to be a dentist. Dr. Rusch attended the University of Northern Colorado where he majored in biology with an emphasis in pre-health and biomedical sciences. He also received a minor in chemistry. Dr. Rusch received his dental degree at the University of Colorado School of Dental Medicine where he graduated in the top ten of his class with honors.
Dr. Rusch is married to his high school sweetheart, Shea. The couple is very active and loves spending their time outdoors, in the mountains and playing sports. They have a dog named Daisy and enjoy camping and taking her on hikes.
Dr. Rusch is a member of the American Dental Association, the Colorado Dental Association and the Omicron Kappa Upsilon National Dental Honor Society.

---
Meet Our Team
With Spanish-speaking team members, our office is able to care for patients who come from a variety of demographics. If you are looking for an experienced and friendly team to care for you and your family's oral health care needs, give us a call today at 970-744-5221! We look forward to seeing you at The Smile Department visiting one of our dentists. Feel free to contact us if you have questions about our dental services in Greeley, Colorado.
Christina – Office Manager

Christina is a valuable asset to our dental team. She has been in the dental field for over a decade, and she truly enjoys it. Christina has worked in both corporate and private dental environments. At The Smile Department, Christina helps build patient relationships and helps patients find the financial resources needed to get the smile they desire. She enjoys the welcoming atmosphere of an office that has patient care as a priority.
Christina enjoys living a healthy lifestyle, art and reading. She also loves spending time with her family and friends.
Chandra – Front Desk

We are so lucky to have Chandra on our The Smile Department team. She verifies dental insurance and is the first and last face that our patients see when they visit our office. Chandra loves working here because everyone is so friendly and willing to help each other.
Chandra has an associate degree in biology. Chandra and her husband have four children (two boys and two girls). In her spare time, Chandra enjoys cooking, hiking, and going to movies and plays.
Chris – Registered Dental Hygienist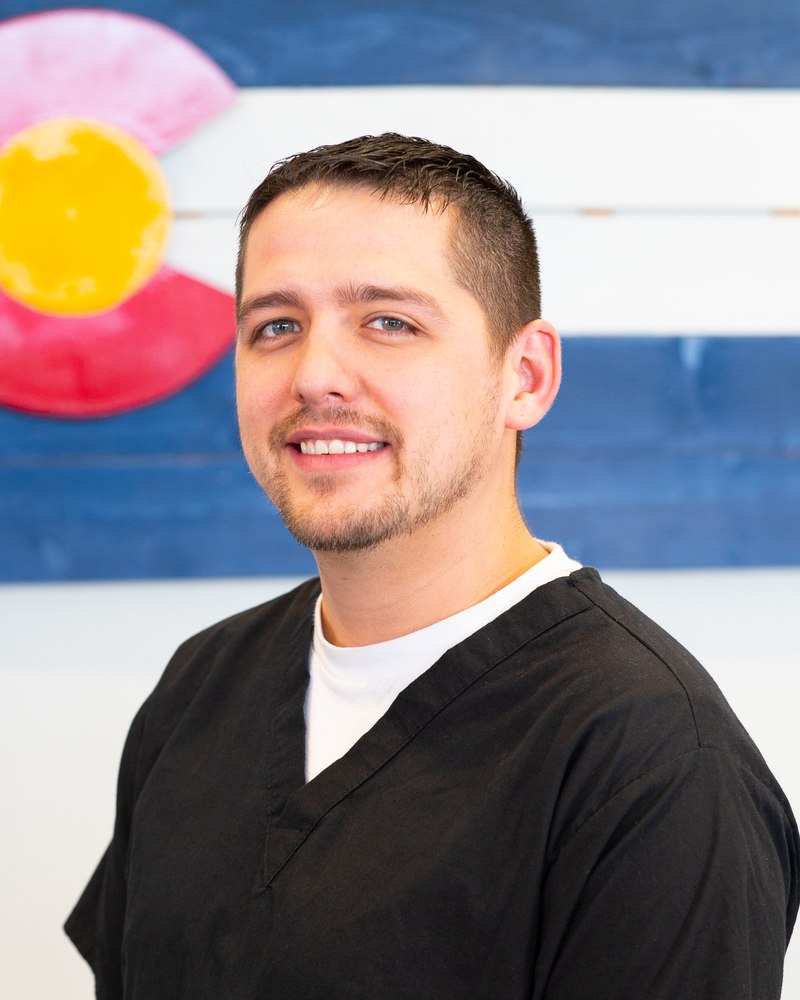 Chris earned his Bachelor of Dental Hygiene degree form Sheridan College, and joined our team in 2018. Chris likes being able to help people in all aspects of their health care in an office that focuses on quality care. He spends time getting to know his patients and create treatment plans which cater to their individual needs.
Chris is engaged to be married, and has a 9-year old daughter. Outside of the office, he is an EMT disaster responder volunteer, and enjoys camping and hiking.
Melanie – Registered Dental Hygienist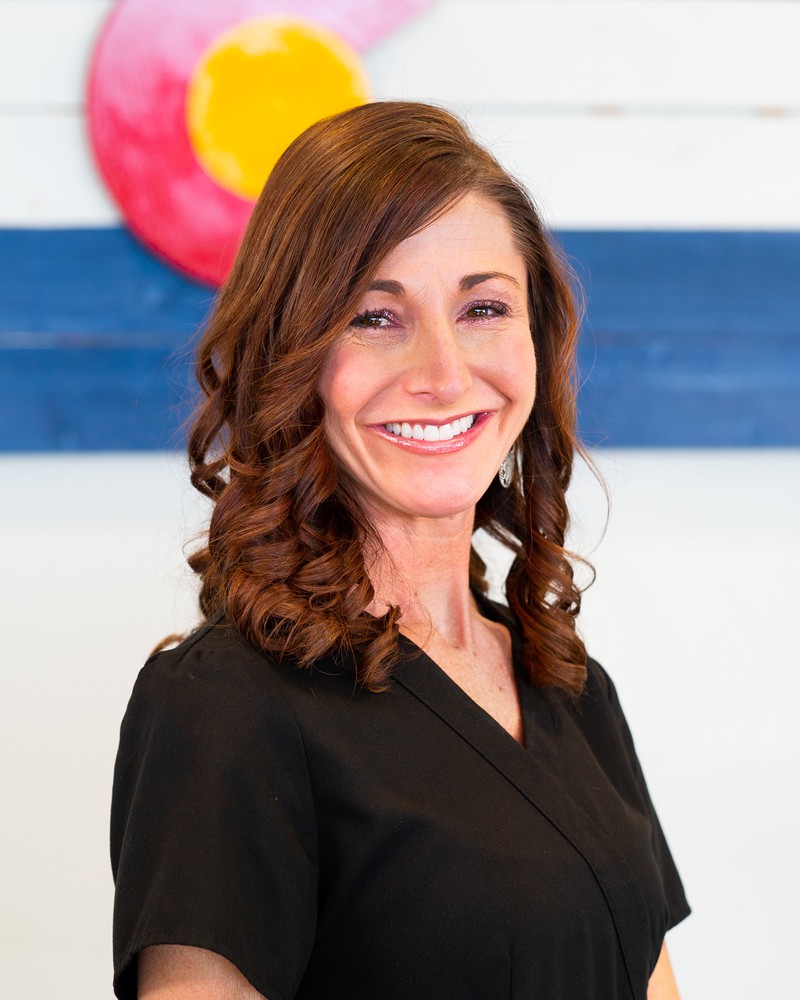 Melanie earned her Associates degree in dental hygiene from Phoenix College in 2010, and also holds a Bachelor of Science degree in Business Management and Fashion Merchandising. She started in dentistry as an Expanded Function Dental Assistant in 2003, and continued on to become a registered dental hygienist in 2008. She has over 16 years of experience in general dentistry and periodontics. Melanie enjoys working together with our team to achieve a goal, and tries to be an excellent team player and help wherever possible.
Melanie is happily married to her husband, Doug. They have an Australian Shepherd. They love to travel in the beautiful outdoors with their families, RV-ing, hiking and skiing.
Vicki – Dental Hygienist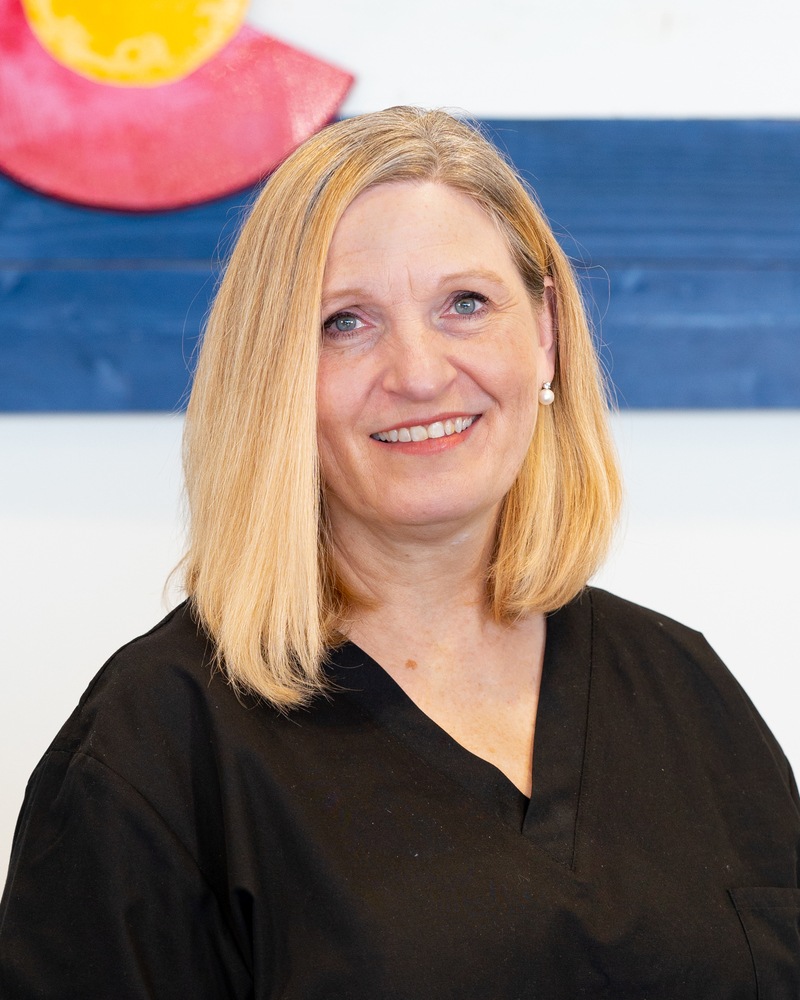 Vicki graduated from Kearney State College, where she double-majored in biology and pre-dental hygiene. In 1988, she graduated from Pueblo Community College with her associate degree in dental hygiene. She makes sure that all our patients' concerns are addressed during the appointment and that each person she meets feels cared for. Vicki is our patients' best advocate when they have a concern and goes above and beyond to resolve the issue. She helps ensure that our patients receive excellent care at every visit. She continues to improve her knowledge and skills as new procedures and information come to light so that she can continue to provide quality care. Vicki enjoys working at an office where the doctors are conscientious in their work, and enjoys working as a team to ensure that our patients can receive the best possible care.
Vicki and her husband of 31 years have two sons, Joshua and Andrew. She also has 2 grandchildren and a dog named Fion. In her spare time she enjoys traveling, crafting, sewing and baking. Vicki also sings with the Timberline Festival Choir, plays the piano and is a member of Goodguys. She works with several children's charities and Royal Family Kids Projects to serve in the community.
Jennifer – Expanded Duties Dental Assistant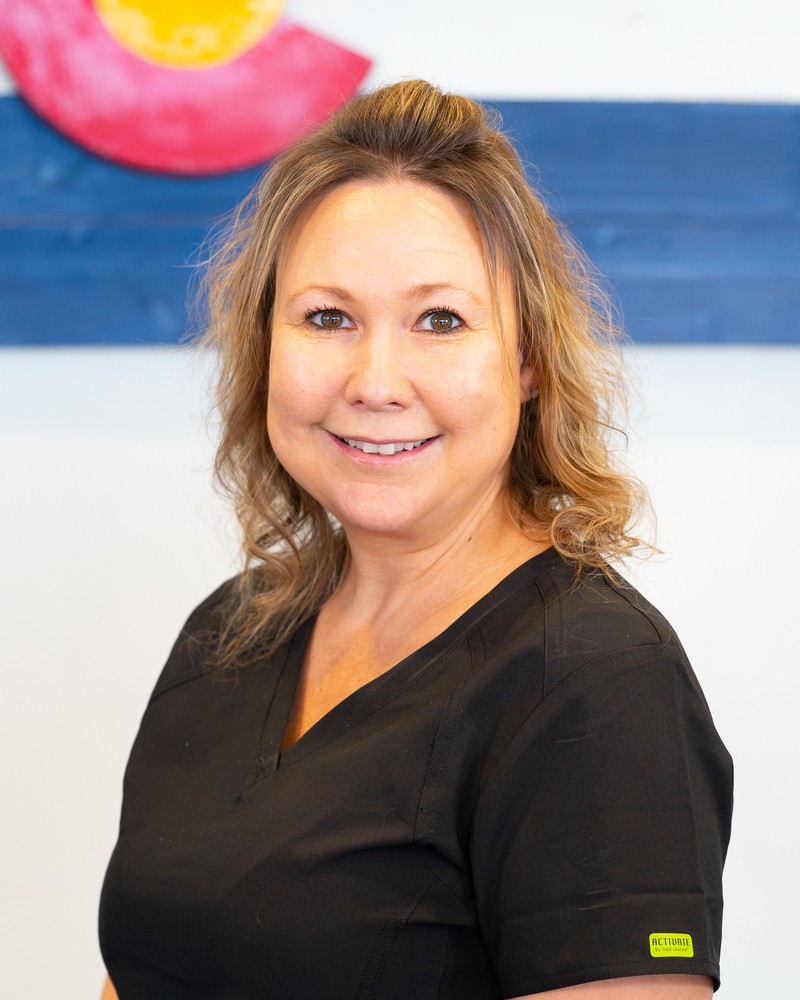 Jennifer earned her certification as an EDDA in 1997, and continues to keep up on the latest advances in the dental field. She joined our team in July 2018, and enjoys being on a team with amazing doctors and co-workers. She gives her all each day. Jennifer has been married for three years, and has two daughters and a grandson. Outside of our office, she loves traveling with her family and camping.
Shannon – Expanded Duties Dental Assistant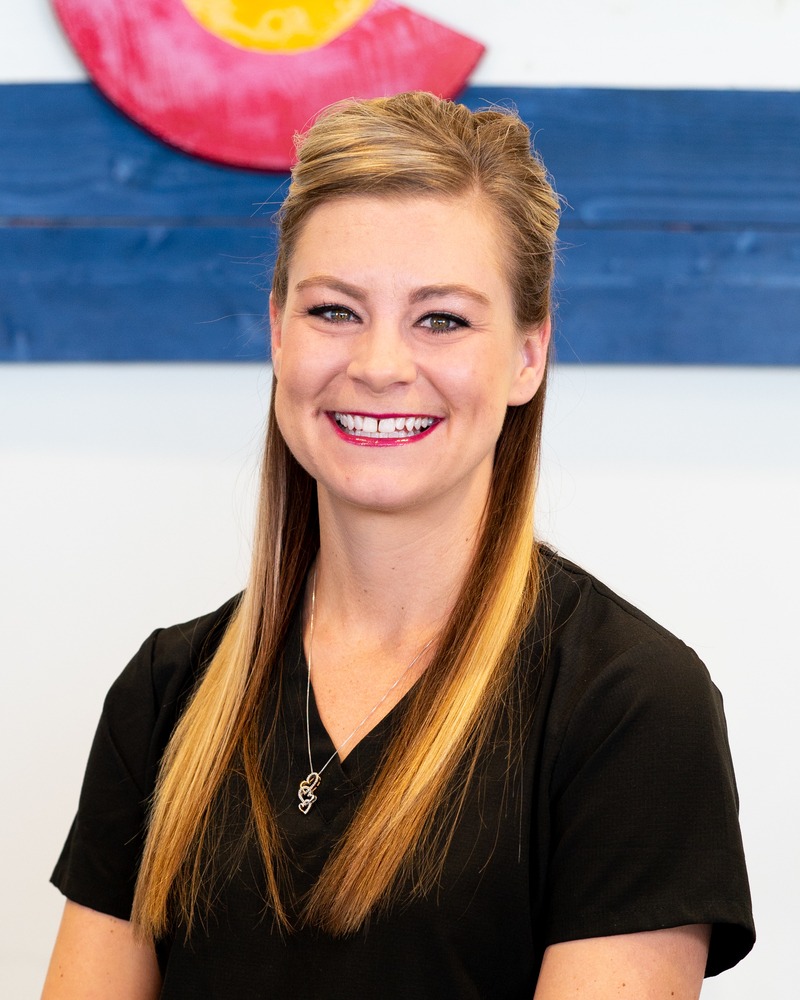 Shannon completed her education and training in 2014, and joined our team in 2018. She enjoys being part of a great dental family, spreading her knowledge of dentistry and providing excellent patient care. Shannon got engaged six months ago. She has two stepsons, ages 13 and 11, and one daughter, age 5.
Sylvia – Dental Assistant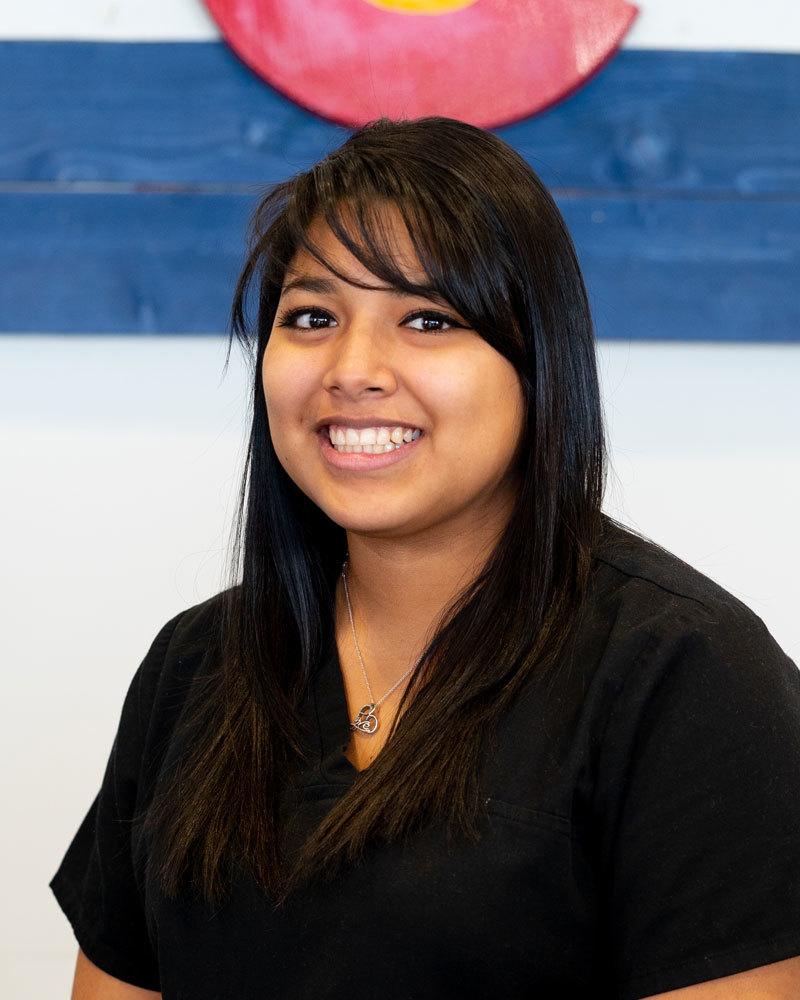 Sylvia joined The Smile Department in January 2019. She strives to help each patient feel as comfortable as possible. Sylvia likes working with our great team that is willing to help one another.
Sylvia has a family of her own, with a little girl. Sylvia loves the outdoors. She loves having family time and going fishing in the mountains.
Ashley – Expanded Duties Dental Assistant (EDDA)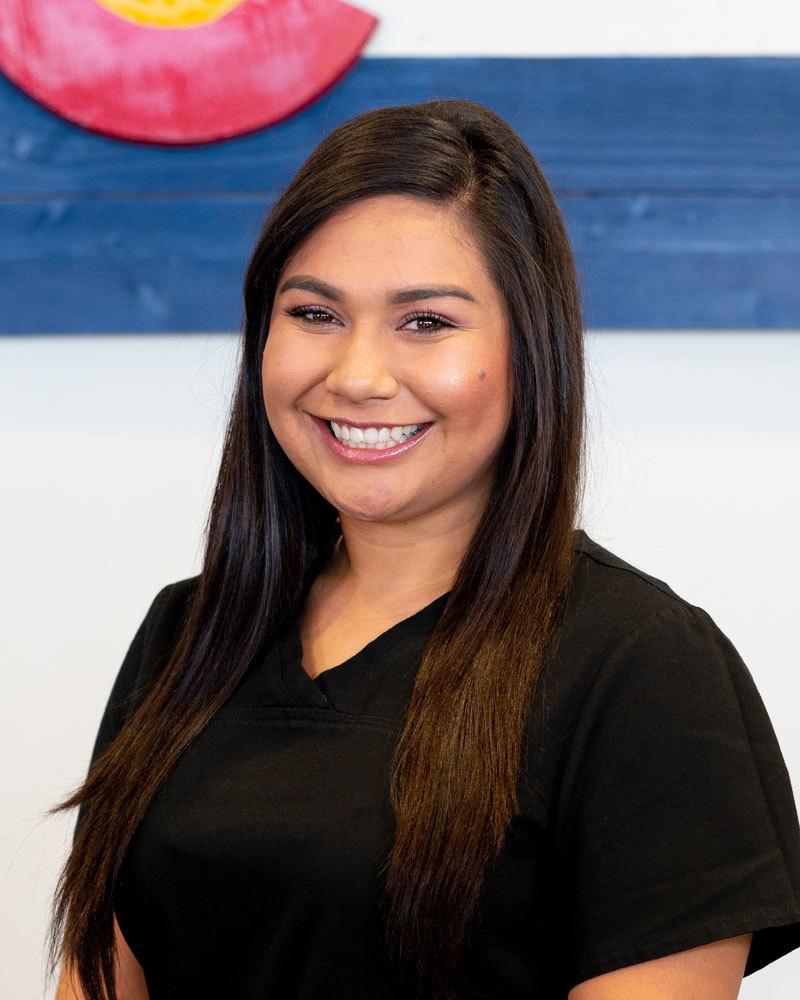 Ashley joined our dental team in January 2019. She takes care of our patients and helps our team in any way that she can. Her caring and loving personality contribute to the welcoming atmosphere of The Smile Department. Ashley is studying at Aims Community College to earn her associate degree.
Ashley loves spending time with her parents, siblings, boyfriend and fur baby. Ashley enjoys working out six days a week. She teaches a cycling class! Ashley also loves hiking and eating lots of food.